Local Time
Timezone:

America/New_York

Date: Jul 23 2017

- Jul 24 2017

Time:

18:00 - 01:00
Next Event
Date

Dec 16 2017

Time

All of the day
Date
Jul 23 2017
Time
02:00 PM
Cost
FREE W/ RSVP
07.23 – PLAY IT COOL w/ YOLANDA BE COOL
World-renowned party boys Yolanda Be Cool are set to kick off their "PLAY IT COOL" poolside residency at The Highlight Room, a brand spankin' new Hollywood rooftop venue sitting atop The Dream Hotel.
      In a world of inflated egos and outrageous demands, Yolanda Be Cool, aka Bondi boys Andy and Matt, have kept their feet on the ground and let their music do the talking.
The unavoidable worldwide number one breakthrough track, "We No Speak Americano" sold over 5 million copies and amassed over 200 million youtube views. Their critically acclaimed album "Ladies and Mentalmen" released on DIM MAK in 2013 featured indigenous Australian icon Gurrumul, house royalty Crystal Waters and Barbara Tucker, soul legend Betty Wright and US up n coming rap star Nola Darling. They even co-own/A&R for the seminal Australian record label Sweat It Out, home to artists such as RÜFÜS, What So Not, Motez and many more.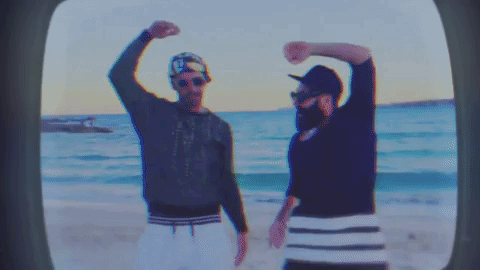 In spite of the success, the boys just want to continue making people dance. The start of 2015 saw them get back in the studio with Americano collaborator DCUP and lead to the release of their platinum selling single "Sugar Man". They swiftly followed this up with what looks to be one of the tunes of the summer, "Soul Makossa (Money)" which spent 5 weeks in Beatport's top 10, getting as high as no 2 and has just begun crossing over onto daytime radio…
They make sample heavy party music that's fun for the clubs but equally at home on the radio. They cross-over, but they don't sell out. And while they are down with playing in front of 90,000 people in Morocco as a guest of the king, they are equally at home in a small basement. Underground cool. Pop sensibility. It's a rare combination that the guys have mastered and is why they constantly surprise with their eclectic, housed up dj sets worldwide.
F O L L O W   Y O L A N D A   B E   C O O L
     One part vocals, one part machines – NAATIONS consists of just that. A strong nod to an island grit and verses that delve into the human condition, sitting atop danceable rhythms and catchy hooks. A project spanning sounds as much as continents, NAATIONS shake up a sparkling cocktail of styles, melding melody with bass bin shaking bottom end. Nicky Night Time (Van She) & Nat Dunn's musical chemistry was apparent from their first meeting and continued into a mutual muse relationship that is now NAATIONS.
F O L L O W   N A A T I O N S
     Overjoy emerged from the reeds in 2015 with clear vision and a blank canvas. The Los Angeles-based trio has since built a devout following – harnessing a certain ability to evoke emotion through the speakers, Overjoy blends cinematic vocals, smart percussion and lush synth work, pushing dance music's potential into new territories.
The outfit of longtime friends unveiled their debut 'Breakfast EP' last year via Sweat It Out. Hailed by THUMP for its "feel-good vibrations," the two-track release displayed Overjoy's dynamic range of sound design by mixing drums, keys and guitar into their electronic productions. Likewise, their live performances are far from standard DJ sets and incorporate keyboard, drum machine, and tambourine anchored by songstress Lex serenading the crowd with her soothing croons.
F O L L O W   O V E R J O Y
F O L L O W   L I S B O N A   S I S T E R S